Welcome to MotionBump - digital media blog
By 2018, 84% of Internet Traffic Will Be Video Content Source: 84% of Internet IP Traffic Will Be Video – 2014 Cisco Forecast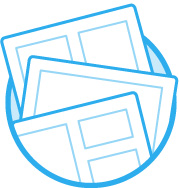 Tutorials & tips
From the field of motion graphics, post production, design & web development on one place.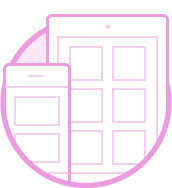 Free Digital Asset
Photography, Video Stock Footage and After Effects Templates free to use under Creative Commons Atribution Licence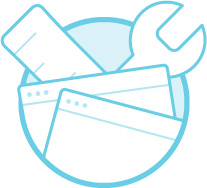 Blog
The Essence of digital media
The latest trends, techniques surrounding digital media at one place
A psychological component cultivated by most Western societies, called the norm of reciprocation, stipulates that if someone does something for you, you feel compelled to return the favor. When you offer something for free, you initiate the norm of reciprocation and the recipient of the freebie is more likely to buy from you in the future than had you approached him or her with nothing but a promise and a bill. WordPress Themes
More than 80 Beautiful Premium WordPress Themes to choose from in 10 categories.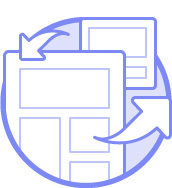 Media for Creatives
Ready made animations you can use in an infinite number of ways: video introductions' conference introductions' web presentations' wedding introductions' photographers portfolio presentations – the list grows everyday.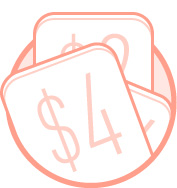 Inspiration
Animations and something Extra
The Rule of Social Validation
We are social animals. We all have an innate desire to belong to a social group. It is precisely because we value this sense of belonging so highly that the more other people find an idea, trend, or position appealing or correct, the more correct that idea becomes in our own minds. The Rule of Social Validation recognizes and builds on our innate desire to be part of the main group. It also recognizes that we tend to change our perceptions, opinions, and behaviors in ways that are consistent with group norms. Even if we don't admit it, or maybe even realize it, we care about what others think. As such, we use others' behavior as a guide in establishing the standard for the choices and decisions we make
Social validation is one of the greatest motivators in our daily lives. According to Maslow's hierarchy of needs, once our basic physical and safety needs are met, the next set of needs includes a sense of belonging and love, followed immediately by esteem needs — things like status and respect. Both groups tie directly into the concept of validation from one's social group.
Susan Weinschenk, Ph.D. in Psychology
The Future of Online Video Traffic – Cisco Predictions:
By 2018, there will be nearly 4 Billion global Internet users (more than 51% of the world's population)
By 2018, IP video will represent 79% percent of all global traffic by 2018, up from 66% in 2013
By 2018, there will be 21 Billion networked devices and connections globally
In 4 years time, the average fixed broadband connection speed will increase 2.6-fold, from 16 Mbps in 2013 to 42 Mbps by 2018
75% of Internet traffic will be accessed via WiFi by 2018
4K video, and the 'Internet of Things' will be important traffic drivers
Ultra HD video will account for 11% of IP video traffic by 2018
Business decision makers LOVE online video because it gives them the most amount of information in the shortest amount of time.
Robert Weiss
There is something about video marketing that helps it stay apart from the other online marketing tactics. When done correctly, all you need is one video marketing campaign to build up highly targeted traffic for a really long time.
Carey Lowe
Social media sites and video go hand-in-hand, and most sites encourage video posting and sharing. The viral video opportunities are endless when you use the right strategies to create and post your videos online.
Amy Porterfield